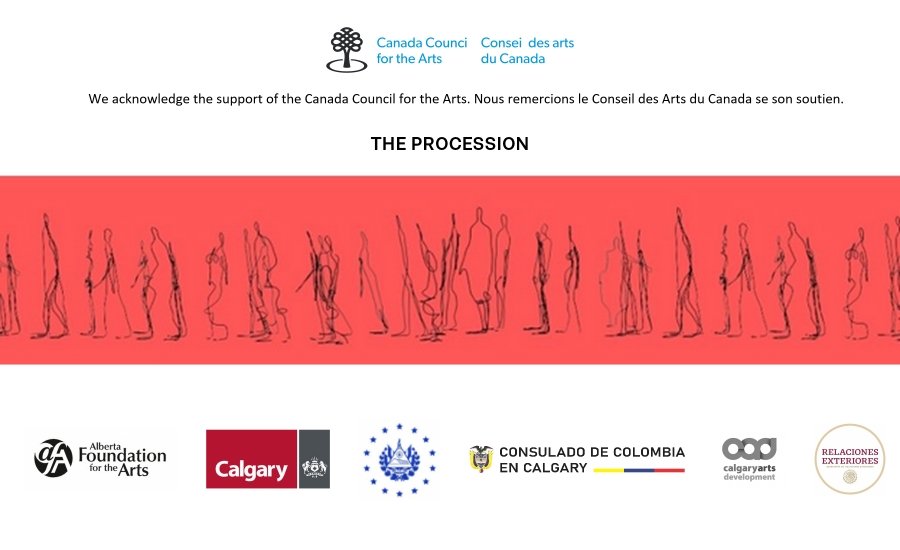 A procession of figures representing real world casualties takes to the streets to confront and denounce the brutal systemic violence exacted upon victims of Mexico and throughout the world. With the notion that not everyone will venture into a museum or gallery, the Procession has two possible modes of engaging with its audience: a purely physical encounter when the figures take to the streets, and an emotional response when in a museum or gallery setting, where the figures come alive through striking audiovisual components to speak for themselves.
Exterior (streets)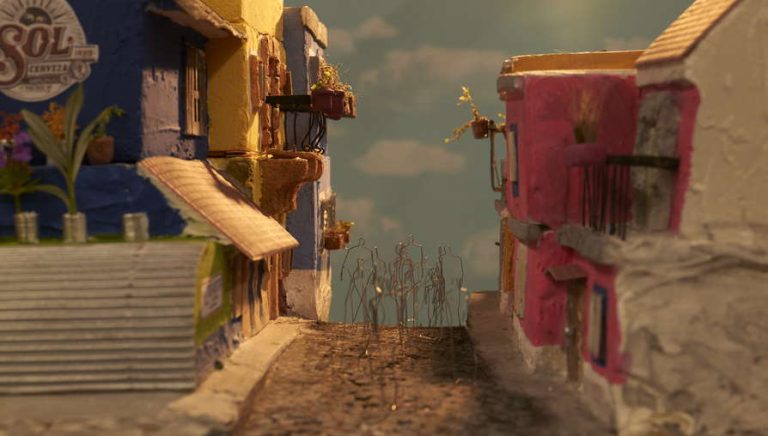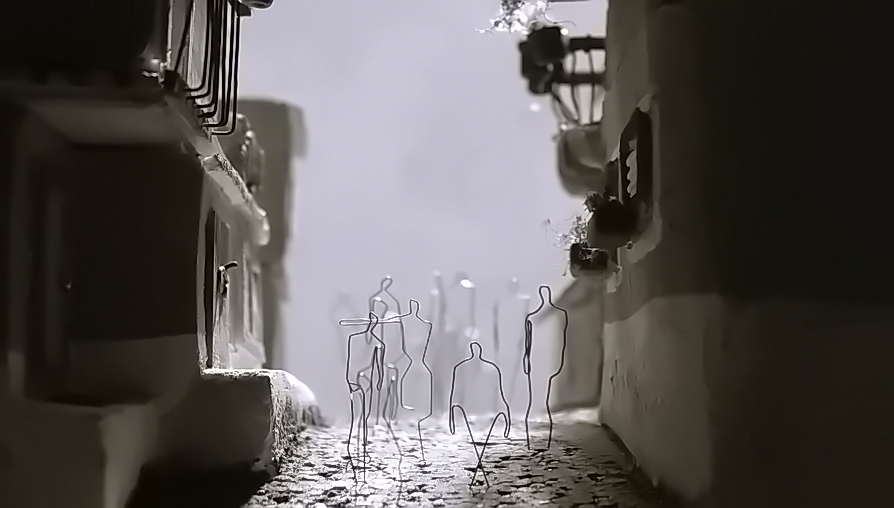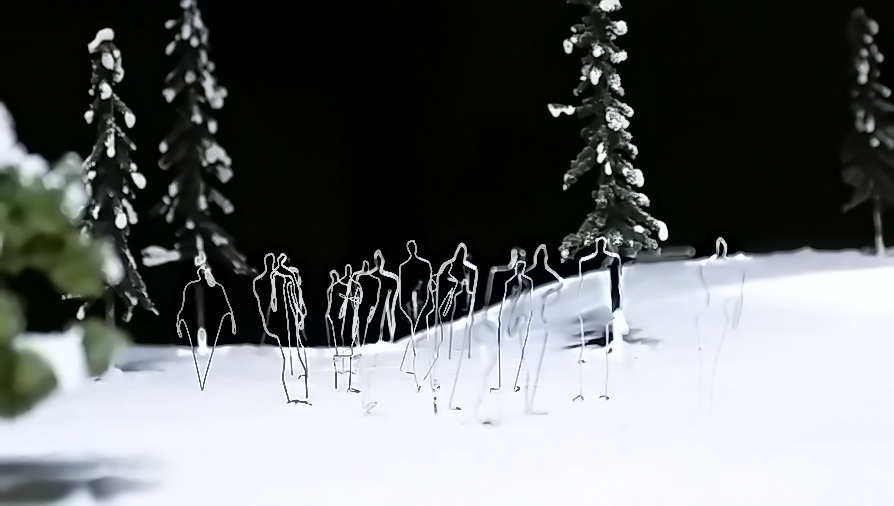 The outdoor installation iteration engenders spontaneous encounters and interactions with the figures in and of themselves.
Interior (museum/gallery)
Featuring forty-seven life-sized sculptures underscored by striking audiovisual elements, The Procession transfigures numbing statistical data into profoundly personal, emotionally resonant encounters between viewers and victims.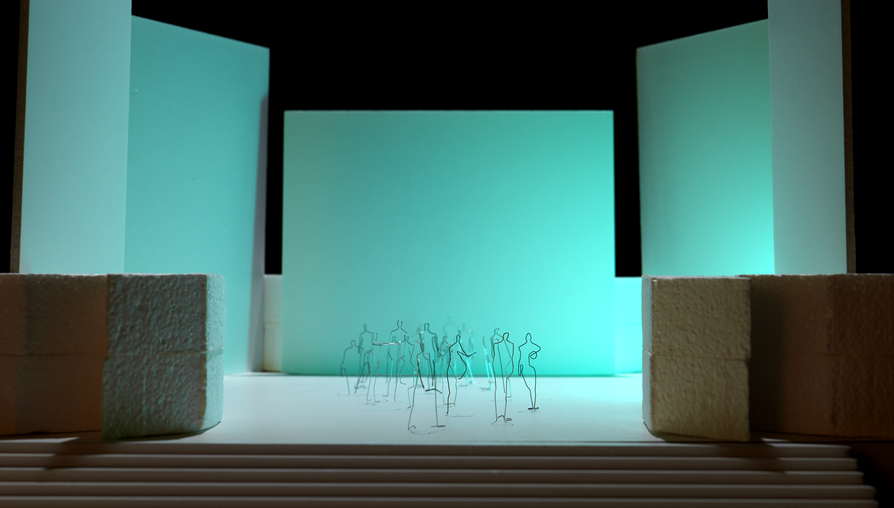 The indoor (museum/gallery) iteration features both figures and audiovisual components.
By distilling the crisis into human figures representing real-world casualties, The Procession compels an urgent and empathetic response, while simultaneously drawing attention to the ongoing, overarching calamity.
Maquettes
We made the model of the small town using two-part foam, styrofoam and plaster.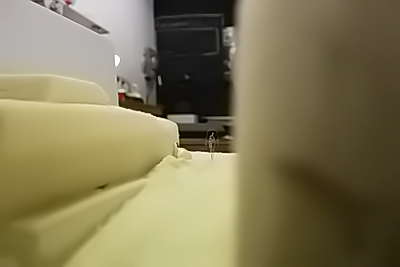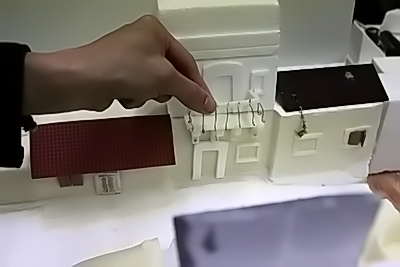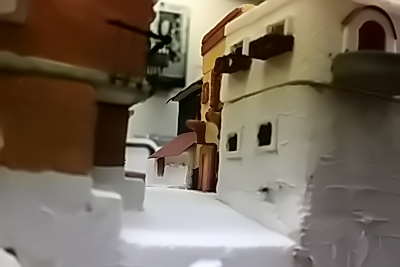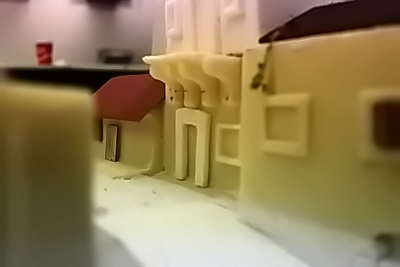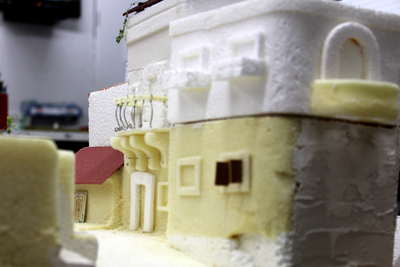 Then we called Ryan of Rad Creative to come and work his magic. Making small maquettes has always been fundamental to us when exploring a particular space or site. It allows us to understand the scale and the flow of pedestrians and transit, which in turn provides us a clear understanding of how the space functions.