Project Name: Fifth Business
Location: Calgary
Completion Year: 2020
Media: Bronze
Size: 20 cm x 7.4 cm
$800 CAD
Cost includes:
– Packaging
– Shipping & handling
– Duties, Taxes
– Insurance
– Certificate of Authenticity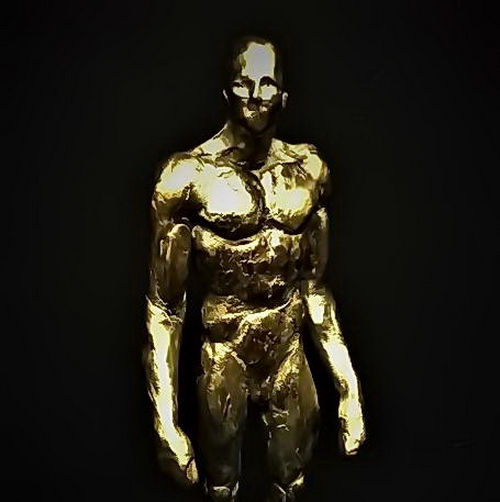 Fifth Business is a polished, solid bronze figure that can be adapted to the two groups of interactive figures in the series, Impacto. While these figures represent chaos as it is happening, Fifth Business physically stands out as a static, contemplative piece that connects the spectator to the work itself. Contrary to the other figures that interact with one-another, Fifth Business stands in thought. It represents the judgement about the scene taking place. The figure is central to the narrative created by the other figures.